RedFOX Labs to Run a Chainlink Node to Deliver WAX eSports and Gaming Data to Ethereum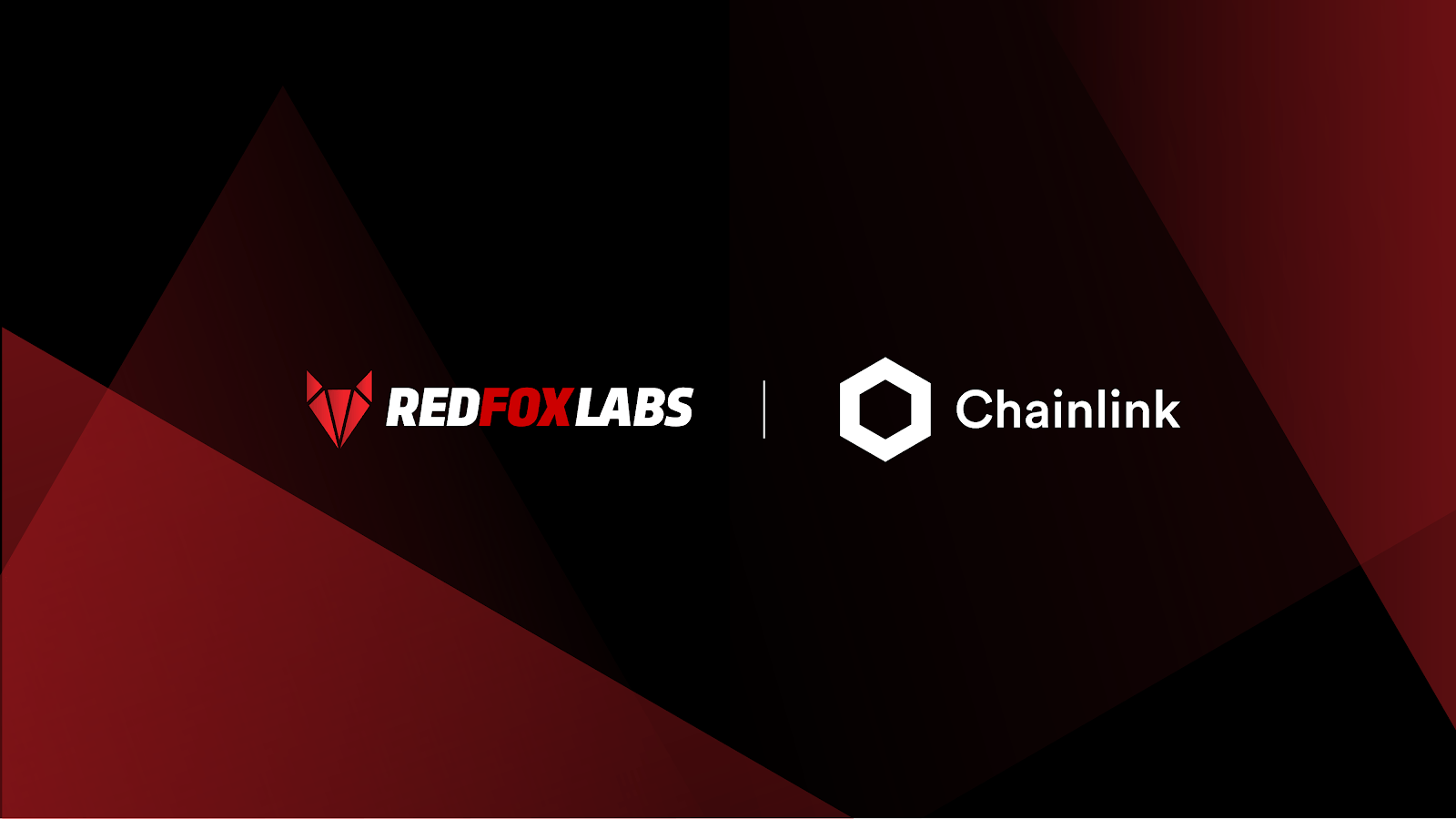 We are excited to announce that RedFOX Labs will be launching our own official Chainlink oracle node. As a platform supporting the development of esports and gaming applications on the WAX blockchain, we plan to use the RedFOX Chainlink node to make data generated by those applications available on Ethereum, supporting a new crop of metaverse NFTs.
By running a Chainlink node, we have the unique ability to broadcast WAX gaming and esports data captured by our API directly on to the various other blockchains, starting first with Ethereum. We can also cryptographically sign that data with our node's unique private key to prove the data's origin as being from the RedFOX API.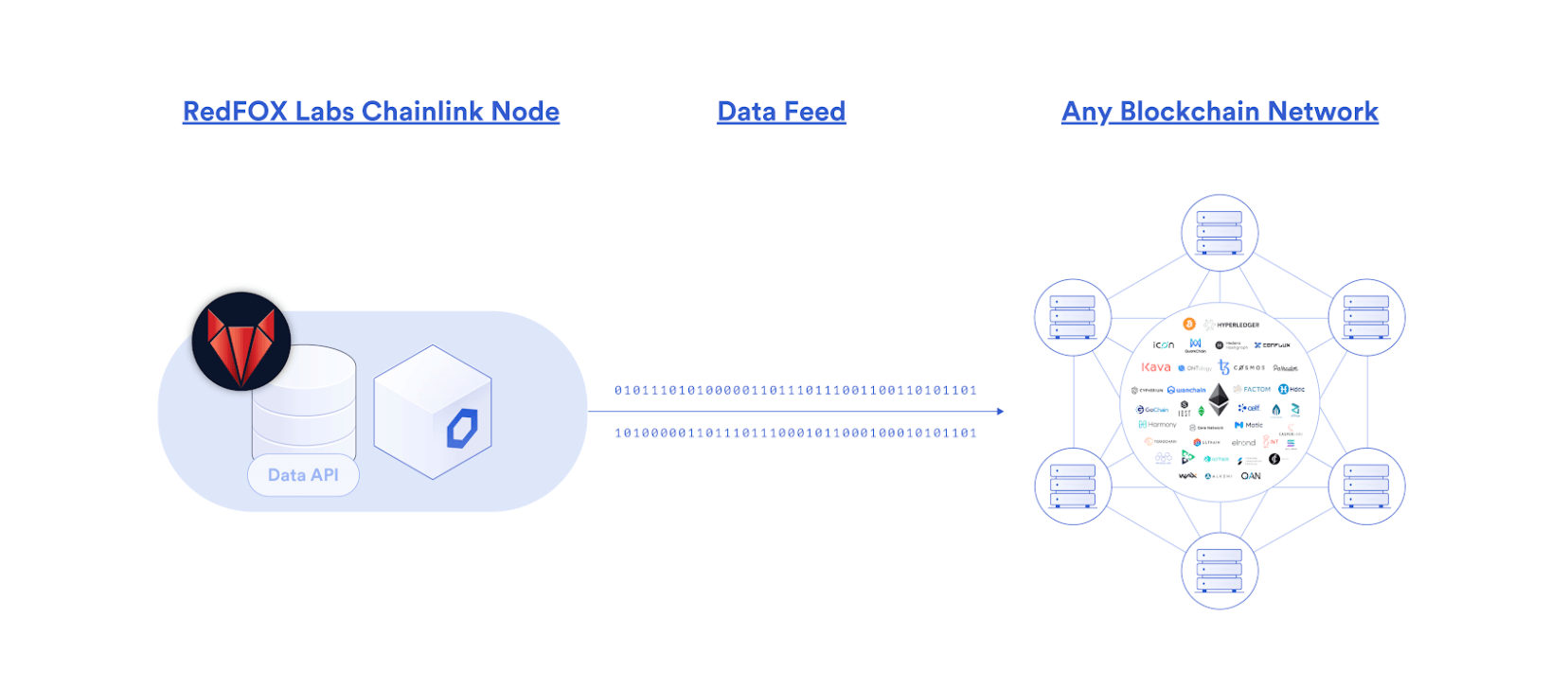 Being the market-leading blockchain oracle network, Chainlink enables us to provide smart contract developers with full access to our API, which features data gathered across a variety of WAX games. This will accomplish several key objectives: enable the generation of Ethereum NFTs based on WAX gaming data, allow users to actively participate in the WAX gaming ecosystem without leaving Ethereum, and empower RedFOX to greatly expand its addressable market as a blockchain data provider, which can serve as the basis for expanding to other blockchains in the future.
Creating Dynamic NFTs
RedFOX Labs helps game producers build on-chain rewards as NFTs, which we have called KOGs on the WAX blockchain.  KOGs are collectible, playable, tradable, non-fungible tokens that act as in-game currency, unlock tournaments and skins, and provide VIP access to special events and virtual metaverses.

Beyond just creating gaming NFTs, one of the next areas of interest is support for dynamic NFTs—NFTs that are generated, traded, valued, and/or burned based on real world events and data as fed to their underlying smart contract via a blockchain oracle. We plan to leverage Chainlink oracles to enable Ethereum NFTs that are augmented by external events happening within games operating on the WAX blockchain e.g. creating a unique NFT only when a specific feat is obtained within the game. Some of the key events/datasets we are tracking include individual user achievements, game firsts, player vs. player records, and much more. 
Why Chainlink
Oracles are middleware that retrieve external data on behalf of a smart contract, attest to its accuracy (through digital signatures), aggregate it (when using multiple sources/nodes), and broadcast it onto the blockchain so smart contracts can use the data in their execution. Oracles are critical not only for bridging traditional API data on-chain, but also connecting blockchain data to smart contracts running on various other blockchain networks.
As the most widely-adopted oracle protocol across the blockchain industry, the Chainlink Network presents us the best opportunity to support a new crop of dynamic NFTs on Ethereum and grow our business model as a data provider. Some of the key features available to us as a node on the Chainlink Network which we did not find on other oracle solutions, include:
Data Signing

 – Chainlink nodes cryptographically sign every piece of data they post on-chain, allowing us to generate clear proof of the data's origination. 

Blockchain Agnostic 

– Chainlink nodes can integrate with any blockchain, providing us with a single framework to sell our data to on any blockchain that exists now or in the future.
Large Addressable Market

 – The Chainlink Network is the most widely used oracle solution, presenting us with a large and growing market of potential users.

Time-Tested Infrastructure

 – Chainlink is thoroughly audited open-source software that collectively secures billions of dollars in value on mainnet, proving its ability to protect and trigger the movement of real economic value like NFTs.
These are just some of the many benefits that joining the Chainlink Network will bring to RedFOX and the WAX blockchain ecosystem. It demonstrates how scalable blockchains like WAX can provide high-throughput gaming environments for dApps, while still allowing users from security-focused blockchains like Ethereum to participate in their on-chain economy. This model not only serves as a framework for cross-chain data interoperability between gaming applications and DeFi economies, but also paves the way for new gaming income and rewards models.
"With the rise in on-chain gaming applications, we're excited to actively participate in its provisioning by running a Chainlink Node to supply critical datasets needed to foster the development of more advanced and scarce in-game items like NFTs," said RedFOX Labs CEO Ben Fairbank. "Cross-chain NFTs are the backbone of future metaverses, and now through Chainlink we can add a new data-driven dynamic to how they function, where NFTs are generated, traded, valued, and burned automatically based on real-world data and events."
About Chainlink
Chainlink is the most widely used and secure way to power universal smart contracts. With Chainlink, developers can connect any blockchain with high-quality data sources from other blockchains as well as real-world data. Managed by a global, decentralized community of hundreds of thousands of people, Chainlink is introducing a fairer model for contracts. Its network currently secures billions of dollars in value for smart contracts across the decentralized finance (DeFi), insurance and gaming ecosystems, among others.

Chainlink is trusted by hundreds of organizations to deliver definitive truth via secure, reliable data feeds. To learn more, visit chain.link, subscribe to the Chainlink newsletter, and follow @chainlink on Twitter.
About RedFOX Labs
RedFOX Labs is a blockchain venture builder based in Vietnam, that identifies and builds successful pure play business models for the Southeast Asian markets. RedFOX Labs works to build, launch and scale high growth ventures in Southeast Asia. Its focus is to unlock the true market potential of the digital economy for high consumer demand services such as e-commerce, e-media, e-travel and e-sports/gaming. RedFOX Labs builds companies that promote Access, Adoption, and Application for the Internet Economy. The RedFOX Labs team innovates with emerging technologies, differentiates with superior Customer Experience and Value, and maintains a relentless focus on Digital Inclusion.

For further information please visit: https://redfoxlabs.io/ for gaming visit https://rfoxgames.com and https://kogs.gg. Subscribe to the newsletter here. Join our Discord and follow us on Twitter